We recognize that all of our young patients are unique and deserve to receive dental care that reflects their individual needs. Our experienced and talented dental team is committed to working with you and your child to create a comfortable, stress-free, and rewarding dental experience every time you visit our practice.
We are pleased to welcome you and your family,
and we look forward to working with you.
---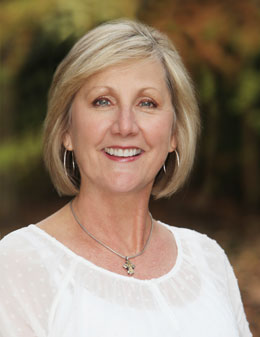 Janet
Registered Dental Hygienist
As a hygienist, I help improve and maintain our patients' oral health and provide education about keeping smiles healthy and bright! I enjoy working with babies and young children. Having been here for 20 years, it's been a joy to watch each one grow up, and many of our former patients now bring their children to our office. We've certainly become a generational practice.
I have been happily married to Dr. Turner for 35 years and we have three children and two grandchildren. I spend my time adoring my granddaughters, cooking, traveling, and being with my family.
---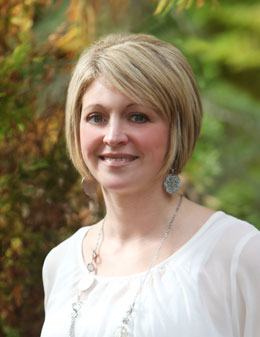 Lindsey
Registered Dental Hygienist
I have worked for Pediatric Dentistry of Spartanburg since 2002, taking care of all aspects of our patients' dental health. I try to calm and reassure nervous patients and let them know they can trust me. My goal is to see the kids smile and be happy about being at the dentist. I was a patient of Dr. Turner's from age four! I loved coming to the dentist then—it was so much fun—and I still love it today!
Family is very important to me. I am married with two beautiful daughters who I love spending time with. In my free time, I love going on family vacations and am very involved in our church.
---
Brenna
Insurance and Billing Coordinator
I take care of the insurance aspect of our patients' care. My goal is to help parents and patients utilize as much of their insurance as possible and understand their coverage. Along with our highly trained staff, I work to provide the highest level of patient care and customer service.
I am married to my husband Kyle, and have two beautiful daughters, Elena and Hattie. We love traveling, going to the beach and lake, and anything that involves the outdoors.
---
Brooke
Scheduling and Treatment Coordinator
I wear several hats in our office, from presenting treatment plans and clinical information to our patients to scheduling appointments and managing our social media accounts! I started my dental career in the clinic and have taken on multiple roles throughout the years. No matter what I'm doing, the most rewarding part of my job is seeing parents and children leave happy and confident with their dental experience.
My husband Eric and I recently moved to the upstate to start a family. We are expecting a baby boy in May 2018! I enjoy traveling, cheering on the Wildcats, and being creative through arts and crafts.
---
Shannon
Front Desk
My smiling face is one of the first things to greet our patients when they come into our office. I enjoy the one-on-one interactions I have with our patients and their families while helping them schedule appointments and coordinating their insurance. I can't imagine anything better than seeing kinds confident about their smiles!
I am a very busy mother of three who enjoys nothing more than spending time with family and friends.
---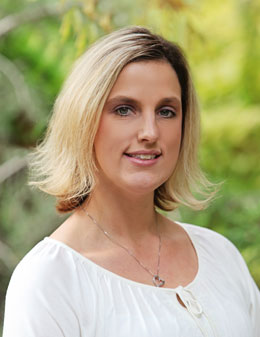 Ashley
Certified Dental Assistant
I have been a pediatric dental assistant since 2002 and joined PDS in 2013. Every day, I have the opportunity to help children enjoy their dental experience, and that is why I love my job. Seeing kids smile is the best part of my day!
I'm engaged to be married this year to my fiancé Jeff Green. I have three beautiful girls who I love spending time with as a family with Jeff. We love to go on vacation, shop, go out to eat, and just be together.
---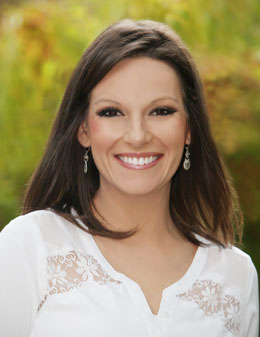 Andrea
Certified Dental Assistant
I have worked at PDS since I graduated from SCC in 2013. Working with children and making their dental visits fun and exciting is what drives me. Oral health is very important, and I enjoy teaching children the importance of keeping their teeth happy and healthy.
I am married to a wonderful man, John, and we have two beautiful kids, Ellie Jean and Gage. We have a miniature dachshund Gertie. We enjoy spending time outdoors, fishing, farming, and cooking. I am a member of the Cherokee County Junior Women's Club and enjoy volunteering in my community.
---
Casey
Certified Dental Assistant
With a warm smile, I welcome our patients, make them feel comfortable at the dentist, and take care of them like they were my own. I love helping children overcome their fears of dentistry and making their visit fun. Our office is like one big family where we all love each other and what we do.
I am married with three children, Evan, Dalton, and baby girl, Ella. When I am not at work, I enjoy working out, shopping, and most of all, spending time with family.
---
Jennifer
Certified Dental Assistant
I absolutely adore working with children—they bring a lot of joy to my heart! Whether I'm taking radiographs, cleaning teeth, or talking with families, my main goal is to ease children's fears about the dentist.
My house is always full of teenagers and I love every minute of it! I have a 16-year-old son who attends James F. Byrnes High School, as well as two dogs (Mojo and Apollo) and two cats (Precious and Lil' Bit). My free time is spent cooking out with friends, cheering on the Gamecocks, and volunteering at my church.
---
Katie
Certified Dental Assistant
I love our team here at PDS. We all work together to make our job the best it can be. The best part of my job is getting to work with the kids and making their dental visits fun. I love to see their little smiles!
I have a husband named Caleb and a miniature dachshund named Wally. I am very involved at my church, enjoy going to the beach, and love spending time with my family.
---
Taylor
Certified Dental Assistant
More about Taylor is coming soon.
---
Tammy
More about Tammy is coming soon.
---
Shea
More about Shea is coming soon.
---