Meet Dr. D. Jensen Turner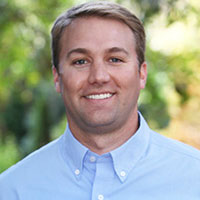 My profession as a dentist allows me to help patients become confident and actually love visiting the dentist. In fact, that is what drives me: helping anxious patients become comfortable and even excited patients is immensely fulfilling. I like explaining dental procedures in words and ways that kids can understand and teaching each child that seeing the dentist isn't something to worry about. I believe in building trust with children and their parents, and strengthening those bonds over the years.
Watching my father, Dr. Turner, practice dentistry as I grew up inspired me to follow in his footsteps. Now, like him, I am able to reach children at an early age and help each develop confidence and health through their dental experiences. With children, I have the ability to really make a difference!
I was born and raised in Spartanburg and played college football at Gardner-Webb University, about 15 minutes from our Gaffney location. I earned my Doctorate of Dental Medicine in 2010 and my Certificate in Specialty for Pediatric Medicine in 2012, both at the Medical University of South Carolina. With strong ties to my alma mater, Gardner-Webb University, I recently accepted an appointment to the Board of Trustees.
I am a Diplomate of the American Academy of Pediatric Dentistry, as well as a member of the American Dental Association, Southeastern Society of Pediatric Dentistry, South Carolina Dental Association, and Spartanburg Dental Society. I was honored to receive the Richard C. Pugh award for exemplary achievement on the May 2012 board-qualifying exam and the AAPD Predoctoral Student Award for outstanding promise in the field of pediatric dentistry.
My education didn't stop when I completed my specialty certificate. Ongoing changes in pediatric dentistry, from technology through materials and techniques, mean more and better options for patients. It's my responsibility to evaluate these developments and incorporate the best into our practice.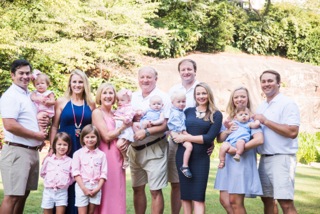 Outside of the office, most of my free time is spent with family. My wife Megan, who's a pharmacist, is amazing. Our two sons, Towns and Hamilton, are adorable and full of life: they keep us both very busy! We love our time outdoors, especially being on or near the water. I also enjoy fishing, hunting, and sports.
I am blessed to be able to serve a community that has given me so much. I enjoy visiting schools and teaching children about the importance of their teeth, encouraging them to develop good home dental hygiene practices. I have also volunteered for the Spartanburg Healthy Smiles Clinic and have served on the curriculum committee for Dorman High School.