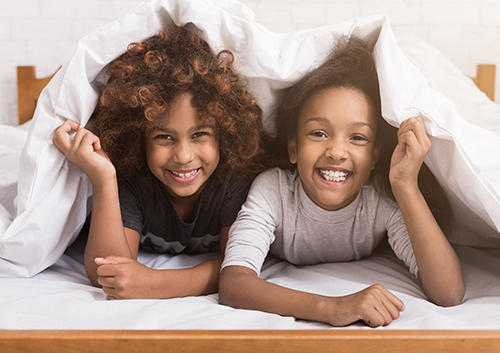 Is every trip to the dentist a difficult one because your child suffers from dental anxiety? Or has difficulty sitting still in our chair? Or needs a first filling, or another unfamiliar procedure that you are concerned might be upsetting? If so, consider dental sedation for your child's next visit.
Nitrous oxide, often called laughing gas, has been used for more than a hundred years in dentistry. A very safe process, inhalation sedation leaves your child happy and relaxed. He or she will remain awake and responsive, and able to follow our instructions.
The mixture of nitrous oxide gas and oxygen is administered through a child-sized mask. When your child breathes in through the nose, the gas begins to work at once. As soon as the mask is removed, the effects begin to disappear immediately. Because nitrous oxide is non-irritating, starts and ends working quickly, and allows your child to remain conscious and breathe easily, it is the most common form of pediatric sedation.
Dr. HJ Turner and Dr. DJ Turner and our team are concerned with your child's safety above all, and we are carefully trained in any of the sedation procedures we offer. We always take into account your child's age and weight, health history, medications, and any conditions that could have an impact on the sedation experience. We will talk to you and your child about what to do to prepare before the visit, and what will take place during and after treatment.
An important part of our work as children's dental caregivers is setting them up for success in future visits. If you feel nitrous oxide sedation can help your child overcome anxiety, sit calmly to help make procedures go smoothly, or prevent unpleasant reactions to new or longer procedures, please talk to us about inhalation sedation during your next visit to our Spartanburg, SC office. Our goal is to make each visit positive and worry-free for both child and parent!